See yourself with clear eyes as you disconnect from the hustle bustle of your daily life and reconnect to your internal passions. During this 6 night- 7 day retreat, you will being joining Kathleen Swinbourne, dedicated yogi and life lover, as she leads her third annual reteat at Sansara Resort. A teacher of many yoga traditions, your days will be filled with twice daily yoga classes, your belly's with fresh and local cuisine, and your hearts with endless love and gratitude for treating your body to this experience.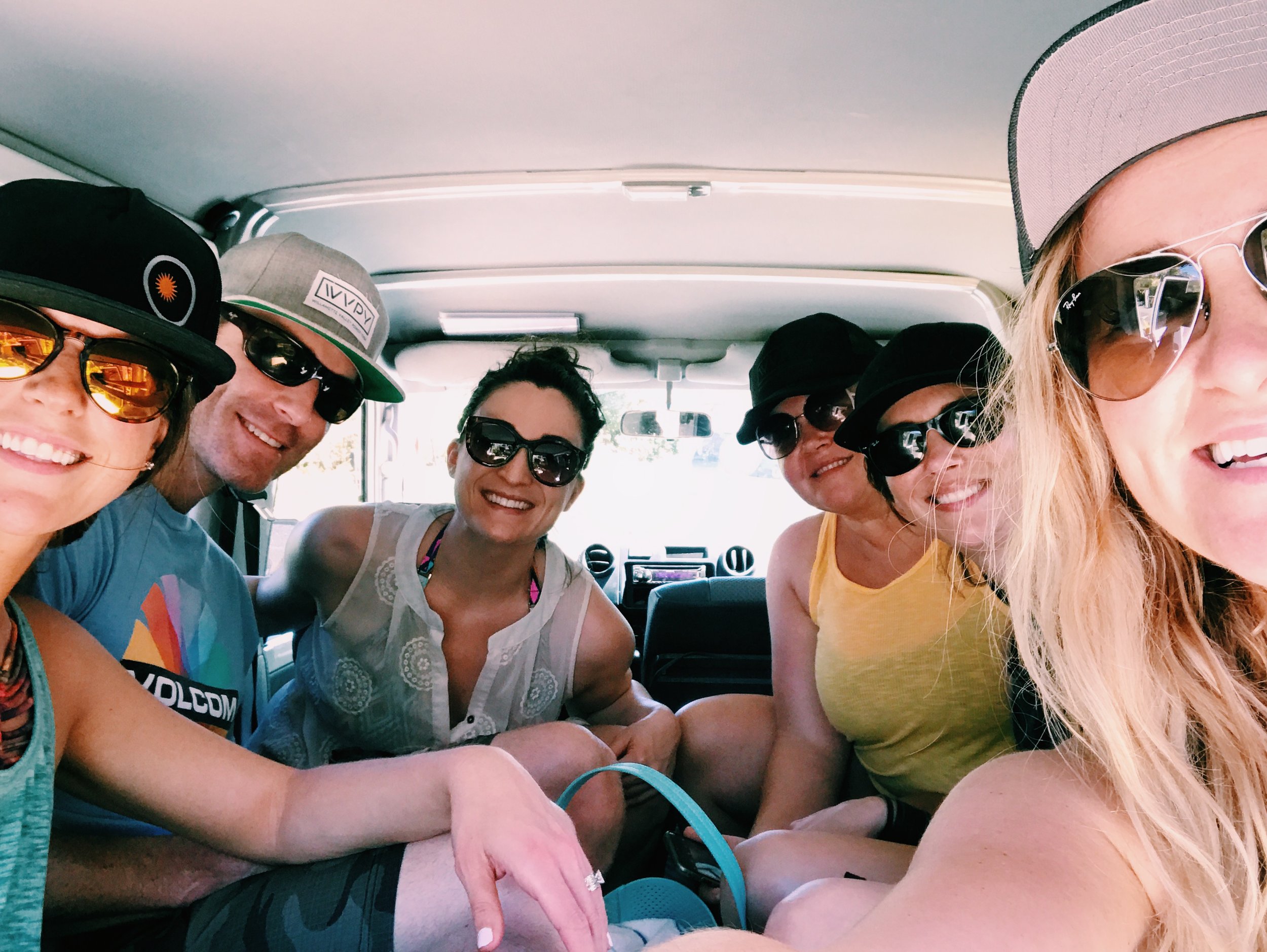 RETREAT OFFERINGS:
• 6 nights lodging of luxury accommodations at Sansara Surf and Yoga Resort in Cambutal, Panama
• Transportation to and from hotel in Casco Viejo and to and from Sansara
• 3 healthy balanced meals each day; with local produce and fresh seafood
• Two yoga practices a day overlooking the Pacific Ocean
• Fresh fruit, local fair trade coffee, tea and filter-water available daily
• 1 Complimentary Learn to Surf Lesson
• Complimentary use of bikes, stand up paddle boards, and snorkel gear
• Hypo-allergenic bedding and towels
• Organic spa products in every cabana
NOT INCLUDED:
• Airfare to Panama City
• Meals the day/evening of arrival and departure into Panama City Casco Viejo
• Additional excursions, surf lessons and/or rentals
• Massage
• Alcohol
• Snacks/Smoothies/Juices
• Travel insurance (recommended)
• Gratuities
INVESTMENT PER PERSON (Includes 10% Panamanian Tax):
• Luxury Quadruple Occupancy Cabana: $1,650.00 USD * limited space remaining*
• Luxury Triple Occupancy Cabana: $1,895.00 USD *SOLD OUT*
• Luxury Double Occupancy: $2,195.00 USD *SOLD OUT*
• Premium Double Occupancy Suite: $2,395.00 USD * SOLD OUT*
• Luxury Single Occupancy Cabana: $2,650.00 USD *SOLD OUT*

**$500 USD non-refundable deposit required to secure your spot.
Type of Yoga:

A yogi for half her lifetime, Kathleen offers an expert blend of physical challenge, meditation, inspiration and laughter into her teachings. Students of all levels are encouraged to enjoy the concise, soul-sparking and playful style of instruction- derived from 20 years of studying a multitude of yoga practices including: Anusara, Iyengar, Ashtanga, Kripalu, Vinyasa, Thai Yoga Massage, and Yoga Therapy.
Words from your Guest Teacher: KATHLEEN SWINBOURNE
I'm a clairvoyant, yoga teacher, reiki master, massage therapist, spiritual enthusiast, youngest of 5 and devotee of daily laughter and love.
Over the past 20 years I've had the privilege of studying with many master yogis, psychics and healers and by far my most influential teacher is my family. My parents have consistently demonstrated the power of unconditional love and encouraged me to be who I am. My three independent and successful sisters have inspired me to be a confident feminine Goddess. My brother a brave firefighter and closet comedian has taught me how to see life through the lens of Saturday Night Live and to enjoy the medicine of daily laughter.
I believe the secret to living a meaningful life is to spend time finding out what makes us the happiest and then serve that gift to the world. It's my goal to help others to identify their uniqueness and feel the inspiration to let their light shine on and off the yoga mat!
Or please use the form below to get in touch with Sansara Resort for more information about your retreat with Kathleen Swinbourne!